Companion Care of Georgia
Local, Loving In-Home Care for Seniors
Quality In-Home Personal Care
Professional Home Care Assistance You Can Trust
Companion Care of Georgia's dedicated professionals provide excellent care and superior services for dependent individuals living at home. We are available 24 hours a day, 7 days a week, 365 days a year.
Schedule a Complimentary
No-Obligation Consultation
Why Choose Companion Care of Georgia
Staying at Home
For those desiring to remain in the comfort of their own home, Companion Care of Georgia provides the high quality assistance needed to make that possible. Our teams are able to help develop a care plan that provides for personal needs and housekeeping.
Our Caregivers
Our care teams are carefully selected based on their compassion, reliability, & experience. They are vetted through screening, interview, criminal background checks, & drug screening. After being chosen, they are carefully trained in the "Companion Care Way."
Customized Care
If you or an aging loved one requires home care services, our home caregivers are highly trained and able to provide the peace of mind and quality of life everyone deserves. We offer private, personal & companionship care from 4 to 24 hours per day in a variety of settings based on personal needs.

In-Home Senior Care Services
Our services are adaptable to meet your needs. Our home assistance caregivers offer private care services that enhance senior living such as grocery shopping and running errands. Services also extend to higher-level 24 hour care and dementia care. We can even work with assisted living facilities to provide supplemental assistance for you or your family member.
Below are many of the services we offer. Click the link on the icon that most closely fits your current needs to learn more about how Companion Care of Georgia can help you and your family.



Assisted Living Residents





All Private Care Services


Assisted Living Residents






All Private Care Services
What People Say
Testimonials
"I can't begin to thank you enough for the care you provided to my mother. Her caregivers were the best and became part of the family."
-Beverly P.
"I appreciate so much how fast you were able to accommodate my needs after my hospital stay. The help I received from your staff made all the difference in the world in getting me back on my feet and in my garden so quickly!"
-Robert S.
"We are so grateful that we found your agency. The hands on care that you are providing to Willard's mother is more than we could hope for. It has been such a blessing to be able to sleep at night and not worry about her being at home alone.
-Betty and Willard H.
"The care our entire family received from Companion Care of Georgia was over and above any of the agencies we ever used. Crystal was so kind, compassionate, and professional. She matched Mike with the BEST caregiver he ever had. We all loved Vanessa and were thankful and blessed to have her as Mike's end-of-life caregiver."
-Rita R.
Serving the following counties: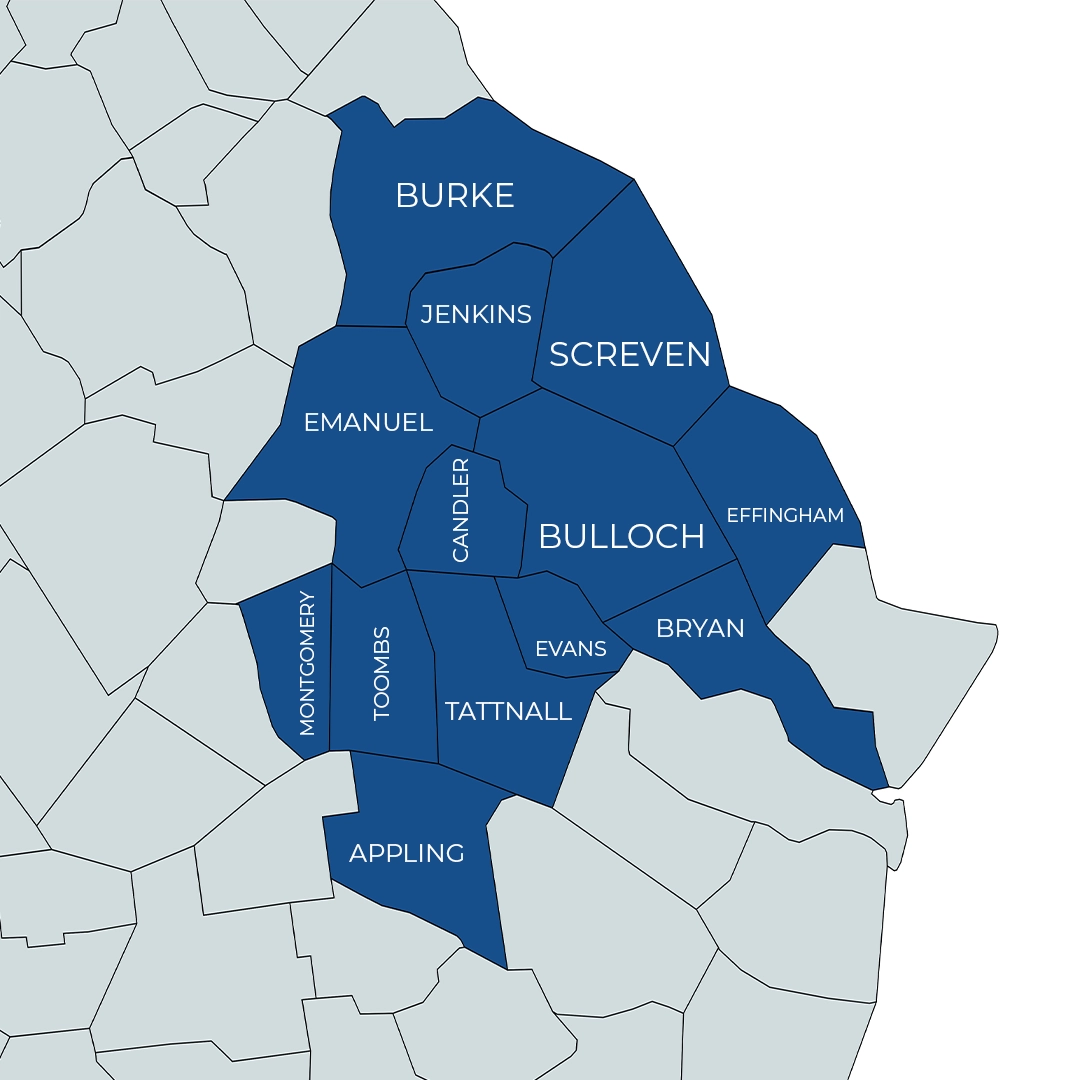 Serving the following counties: