There are many challenges that come with aging. It can be hard to admit when we need assistance, and even harder still to know who you can trust to help when you or a loved one needs in-home care. There are a few key things to consider when choosing the right home care assistance. We are here to help you understand what your options are when it comes to companion care. 
Communication is Key 
There will be both difficult and easy conversations along the way. Whether you need home care services for yourself or a loved one, it will be important to discuss the details with all those who might be invested in the decision. 
Spouses, children, siblings, and close friends may all want to have input. Each of these will be able to help you make sure that you have considered the options from every angle. Those close to you know you best, and will be able to help you find a home care agency that will serve your needs best. 
Consider Your Needs
Be sure to take into consideration what your specific needs are. Some seek caregiver services to provide peace of mind while allowing them to continue with normal activities of daily living, while others require more intensive care options. 
Do you need assistance with simple daily tasks such as housekeeping and transportation, or will you need help with some personal care tasks? Is your need short term? If so, respite care may be the best option for you. 
Will you or your loved one require medical care, in addition to other types of assistance? If so, you may want to work with two separate agencies or consolidate your care options. As you can see, there is quite a lot to consider, but answering these questions will help you narrow down your options. 
Be Honest About Your Financial Ability
Some of your questions can be answered easily when you consider your financial reality. If long-term care insurance is an investment you have made already, some decisions will already be made as a result of how your policy is laid out. It may be that you will need to split the responsibility of care between an agency and family members. 
It is best to work with a companion care agency that can help you develop an in-home care plan that fits your needs and your budget. Determine if Medicaid or Medicare are available for your situation, as well. These options can provide possibilities you may not have been able to afford otherwise. 
Research Providers
There are a host of websites available that will help you learn more about the home care providers in your area. Many seniors and their families will choose to work with private individuals. However, consider the benefits of working with a company that specializes in caring senior services, and has the ability to vet their staff through background checks and intensive interviews that help ensure the client's safety. 
Some choose to hire professional caregivers through larger home health care companies. Others opt for smaller local and regional agencies that often offer support, community, and accessibility that some larger companies are unable to provide. It's always a good idea to check reviews and talk to other clients before choosing an agency.
Go With Your Gut
Ultimately, the choice is up to you. When it comes to offering your loved one the best possible quality of life for as long as possible, you know best. When your gut tells you that you have found the right place to provide care for you or your family member, trust it.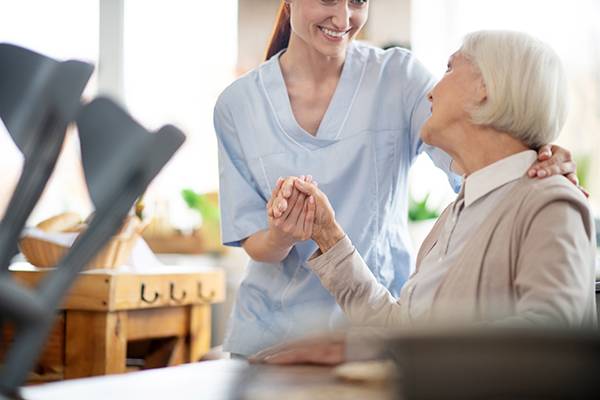 Companion Care of Georgia
If you live in South Georgia, we hope you will consider Companion Care of Georgia for your senior care. We offer a variety of services including personal care, respite/short term care, and Alzheimer's and dementia care. We also have housekeeping, meal prep, and transportation services so that older adults are able to continue their day to day activities. Finally, we are able to offer companion sitters and supplementary care for those in senior living and assisted living facilities. 
At Companion Care, we go the extra mile to ensure that our staff of at home caregivers are qualified and provide our clients with exceptional quality care. We offer specialized plans based on your specific needs. 
For more information about the services we provide, visit our Private Care Services page or Contact Us to schedule your consultation.