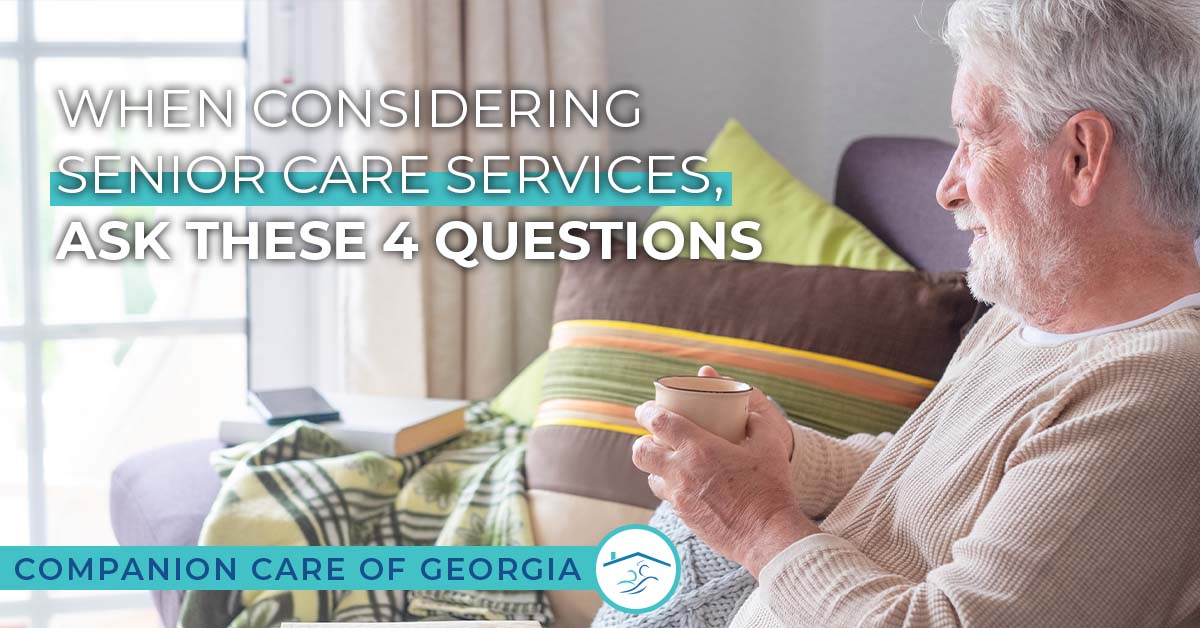 As our loved ones age, they may need extra help with their daily tasks. Senior care services can vary depending on each individual and their needs. If you are considering any type of senior care services, it is important to ask these four questions.
Answering these questions will help you better understand what your elderly loved one might need to help give them a better quality of life.
What medical conditions do they have?
The first question to consider is, are there any specific medical conditions that may need extra care? Specialized Alzheimer's care could be very beneficial to those needing any level of care for their loved ones with an Alzheimer's diagnosis.
A kind and patient caregiver will give you peace of mind knowing your loved one is safe. Whether you need long-term in-home memory care or a short-term solution, senior care services are available to help you and your loved ones.
How much medication assistance is needed?
It is very important to consider how much help your elderly family members will need with medication reminders. When taking multiple medications, it can be confusing. Sometimes, it is easy to miss a dose or even take the wrong amount.
Our caregiversat Companion Care of Georgia help your loved ones with these senior care services. Medication reminders will always be a priority to our staff. 
How much non-medical help is needed?
Senior care services must be personalized to ensure all needs are met. It can be beneficial to ask what other non-medical services are available to my family member. Some home care services that many elders find comfort in having help with are transportation, meal preparation, light housekeeping, laundry, and other household chores.
Personal care services are also very important to consider. Caregivers are able to help with a number of different personal needs. They can help with bathing and grooming, dressing, incontinence care, and other common personal care tasks.
Would in-home care or assisted living work best?
It can be a difficult question, but considering whether in-home care is best or an assisted living residence would be better is an extremely important topic. Many elders want to stay living at home. This is understandable. They find comfort in being in their familiar space, but sometimes being in an assisted living facility can be a better option.
There are senior care services that can help those wanting to stay in-home. Having a caregiver create a safe environment in your home is always an option. In addition to in-home long-term and short-term care plans, there are options for companionship sitters also.
There are also many benefits to having your elderly loved one become an assisted living resident. Being in assisted living communities can be enjoyable for some elderlies. Choosing an assisted living residence allows for socialization many might not get while receiving in-home care. They have the opportunity to live independently but also have easy access to extra care if necessary.
Companion Care of GA Can Help Match Senior Care Services For Your Needs
At Companion Care of Georgia, our caregivers provide many senior care services to the elderly living in their homes or our assisted living facilities. We prioritize individualized care services for you and your loved one, ensuring a better quality of life. Whether you need long-term care, short-term care, Alzheimer's care, or respite care, our caregivers are able to provide them.
Companion Care of Georgia can help with your and your loved one's daily activities, whatever they might be. Our Metter and Dublin offices serve 24 counties with quality, personalized elderly care. Call us today for your free consultation.